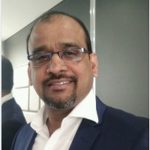 I am Suresh Gandhi also known as geekdba , a database evangelist with extensive knowledge in Databases,  having 16 years experience of working in different domains like Banking,Telecom & Insurance, Education and also product companies etc.
Passionate People Manager , adept in managing DBA & IT operational Teams with strong technical acumen and influencing leadership skills.
Strong believer of technology drivers and innovative ideas and imparts them to the operations for sustainable business practices and support. I utilize this blog as a platform to share my learning's and this helped me with an opportunity to interact with wonderful people around the world.
I am also, volunteering as Technology Director  for Independent Australia Oracle User Group
Technical
Database Consultant
Oracle Core & Applications DBA
High Availability & Clustering
Performance Tuning & Troubleshooting
Replication using Goldengate & Streams
Cloud Implementations & Migrations using AWS/Oracle Cloud etc.
Database Consolidation & Licensing Services
Cloud Migrations & AWS Specialist
Enterprise DatawareHousing
DevOps for Databases
NOSQL Database Specialist
Database Trainings
Modern DataLakes & DataHub's
Management
Experienced in managing large dba teams with a complex production support
Well versed in Agile & Scrum Practices
Inherent leadership capability – people and organizational initiative
Project Management – technical, process, operational, transitional, and social
IT Infrastructure Management - Production Support, Projects Support, Service Management, Process Improvement, setting up support practices and teams.
People Management – performance management, coaching/counseling, career development, and succession planning.
Expertised in implementing Process Standardisation & Globalisation with in the projects and teams.
Expansion of Teams & Service Delivery
Well versed in managing OffShore/OnShore Model Teams
Our Certifications:-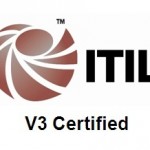 Disclaimer:
All information is offered in good faith and in the hope that it may be of use, but is not guaranteed to be correct, up to date or suitable for any particular purpose. db.geeksinsight.com accepts no liability in respect of this information or its use.
This blog is for education & development purposes, This site is independent of and does not represent Oracle Corporation in any way. Oracle does not officially sponsor, approve, or endorse this site or its content.
Product and company names mentioned in this website may be the trademarks of their respective owners and published here for informational purpose only.
This is my personal blog. The views expressed on these pages are mine and learnt from other blogs and bloggers and to enhance and support the DBA community and this web blog does not represent the thoughts, intentions, plans or strategies of my current employer nor the Oracle and its affiliates.
If you see any issues with Content and copy write issues, I am happy to remove if you notify me.
Contact Geek DBA Team, via email. db@geeksinsight.com